I haven't been back long enough to hit the ground running and create...yet! but I did manage to capture lots of ideas... SO here is my first one... This was created by Marilyn Richard from Crosby TX... thanks Marilyn, this card is lovely.
Happy Creating and always remember to have fun!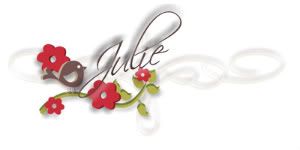 My tool box :-)
Contact me today to get yours -n- get a permanent $5 discount on ALL of my classes for the next 12 months (that is worth at least $60 off your classes!!! Wow! ).