For those of you who know Ronda Wade... She gave me this beautiful card :) I am telling you, this girl is one of the sweetest I know.
Not a lot of chatting from me again this week... But I'll be back to our regular programming once I get this Year end / tax season done at work... Hang in there, I can see the light at the end of the tunnel, lol!!!
Happy Creating and always remember to have fun!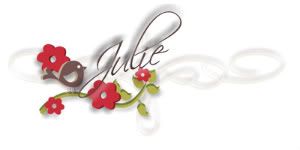 My tool box :-)
Contact me today to get yours -n- get a permanent $5 discount on ALL of my classes for the next 12 months (that is worth at least $60 off your classes!!! Wow! ).