FREE, FREE, FREE exclusive Sale-a-bration products for you, every time you spend $60 (before tax and shipping) ... You HAVE to take advantage of this... It is only for a limited time.
Other things to remember during this awesome time...
NO tax, NO Shipping on the starter kit... $150 is the grand total.
Still same awesome products, pick you sets, colours, etc...
Now because it IS time to Sale-a-Brate ...get it ;) you'll also be getting a free DSP pack per month OR MDS download per month FOR FREE for the rest of 2012.... And you can decide to switch between the 2, from one month to the other.
Click
HERE
now and join my team... Our first get together EVER will be on February 4th at 1:00 pm for an afternoon of getting to know each other and card making... My treat, so don't miss out, join now!
Happy Creating and always remember to have fun!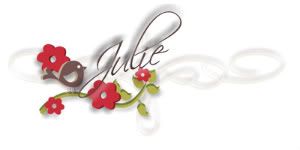 My tool box :-)
Contact me today to get yours -n- get a permanent $5 discount on ALL of my classes for the next 12 months (that is worth at least $60 off your classes!!! Wow! ).