If you are like me... the 'word' workshop leaves a yukky taste in your mouth so that is why I am doing things "MY WAY"... Keep reading... All the "gooder" stuff is at the bottom!
You'll still get the freebies (as long as there are sales... minimum class order has to be $200) but you pick your class (Big Shot, My Digital Studio, cards or Scrapbook pages and/or techniques)... Then you get friends together (minimum 6 people), we play, relax and that's it! I'll come to you with everything ready to start having fun!
Fee: $35 per person or FREE with a minimum $35 order... (yup, not a typo!) Now, during Sale-a-Bration... ANYONE who orders $60 worth of product also gets a free product from the brochure... AWESOME!!!!!
Can't figure out what to pick for $60? I can help you with that, no worries :-) ...
Hostess Bundle Details:
The Hostess Bundle includes the products found on pages 6-7 of the Sale-A-Bration brochure, including
Fresh Vintage stamp set (wood- or clear-mount)
Everyday Enchantment Designer Series Paper
Everyday Enchantment Ribbon & Brad Pack
Offers are not incremental (i.e., a hostess will not receive two totes for a $400 workshop private class or two bundles for sales totaling $1,050 ).
Even better... I'll throw in a free set from my stash if your sales reach $300 and MY WAY is incremental... PLUS you'll get one more set for every one of your friend that books a class!!!
Happy Creating and always remember to have fun!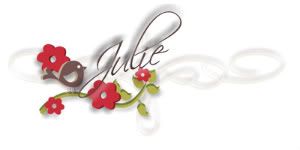 My tool box :-)
Contact me today to get yours -n- get a permanent $5 discount on ALL of my classes for the next 12 months (that is worth at least $60 off your classes!!! Wow! ).