Well I did it again, lol!!! I need to be in 2 places at the same time. It'll be fine.
This is for another swap that I signed up for. We are exchanging cards tomorrow at lunch time... So exciting. I never really too part of an organized swap before :-) I should come back with 20 ideas just as pretty as this one.
100% Stampin'Up! Just the way I like it :-) Colours used: Pear Pizzazz, Elegant Eggplant and Very Vanilla.
Happy Creating and always remember to have fun!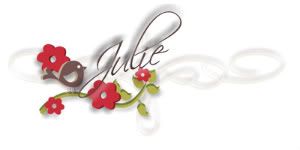 My tool box :-)
Contact me today to get yours -n- get a permanent $5 discount on ALL of my classes for the next 12 months (that is worth at least $60 off your classes!!! Wow! ).