Hi everyone and Happy Tuesday to you... I am boarding a plane (at least I should be) at the moment... all will be fine, lol! So, i am trying to keep you from missing me too much... you'll heve to let me know how that goes :-)
Here is another card that we made at my Stamp-a-Stack on Saturday... Enjoy!
I doubt a video is needed for that one but, just because I am on a roll... here it is :-)!!!
Happy Creating and always remember to have fun!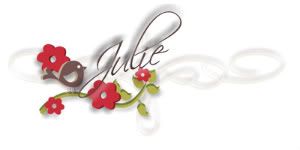 My tool box :-)
Contact me today to get yours -n- get a permanent $5 discount on ALL of my classes for the next 12 months (that is worth at least $60 off your classes!!! Wow! ).