Since today is the last day before Valentine's day, I decided to share 2 more fun cards that are perfect for the occasion! Both cards were received as swap card at Leadership in San Antonio (January 2012)...
This first one comes from Marlene Salvato.
This second one comes from Daune Cotter.
Happy Creating and always remember to have fun!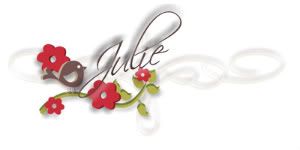 My tool box :-)
Contact me today to get yours -n- get a permanent $5 discount on ALL of my classes for the next 12 months (that is worth at least $60 off your classes!!! Wow! ).