How I run my Stamp-a-Stack? Well, this is how I started setting up yesterday. I have 5 stations and people move around.
Yesterday, I was expecting more than 5 people so I changed things up a little... I wanted to make sure that 2 people could play at each station at a time so that no one would have to wait!!!
It worked great! and the ladies seamed to enjoy the projects, so that made me happy! (I am telling you, a smile goes a long way!)
Here is a picture of the "Before" ... note to self, I need 2 more chairs so that the chairs don't need to be moved, lol!
We have Cathy, Deanna, Delaney and Pamela.
There will be an additional table set up and if you want, you can make 2 scrapbook layout that night too!!!
Happy Creating and always remember to have fun!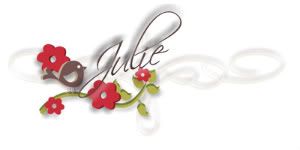 My tool box :-)
Contact me today to get yours -n- get a permanent $5 discount on ALL of my classes for the next 12 months (that is worth at least $60 off your classes!!! Wow! ).