Well look at that, I had my post ready to go at 7:00 pm instead of am... oopsy! Here it goes, a quick pic of a swap card received at Leadership from Critena Bagne... Cute :-) (and a lot a work and details for a swap card!... Just the way I lik'em!!!)
Happy Creating and always remember to have fun!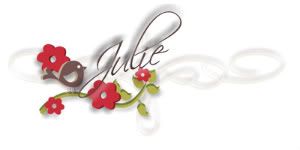 My tool box :-)
Contact me today to get yours -n- get a permanent $5 discount on ALL of my classes for the next 12 months (that is worth at least $60 off your classes!!! Wow! ).