No, I am NOT pregnant, lol! But this is the theme for this week hop!
Okay, so remember the routine :-) Say hi and hop on over to the other ladies that created to get you inspired!
Remember to take the tour!
1.
Jeanna Bohanon
2.
Rochelle Gould
(just had a baby!!!)
3.
Mandy Grant
*. Julie Leblanc ...Yup, you're here
Alesha Walls
11.
Holly VanDyne
Happy Creating and always remember to have fun!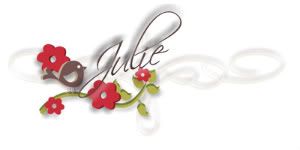 My tool box :-)
Contact me today to get yours -n- get a permanent $5 discount on ALL of my classes for the next 12 months (that is worth at least $60 off your classes!!! Wow! ).