Look at this fun card, lol!!! Doesn't look familiar? Well it should, It is a paper version of last Friday's MDS card... one difference I had done the design on a 5x7... no reason, just because, lol!
I also used this as my swap card for last Monday's meeting! Hope you liked it... till next time...
Happy Creating and always remember to have fun!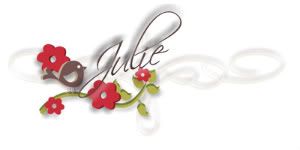 My tool box :-)
Contact me today to get yours -n- get a permanent $5 discount on ALL of my classes for the next 12 months (that is worth at least $60 off your classes!!! Wow! ).