I am so behind on reading emails that it is scaring me, lol!!!
I have been selected by
Cristena Bagne
for this lovely award :-) The Go-Jess Award.
As usual, I need to share this lovely award and was very flattered to be picked... I had no idea that Cristena liked my blog, lol! Thank you :-)
So here are the fine prints:
* Thank the person who gave you this award ( like we wouldn't do that in the first place...lol I am just going to take all the credit..lol)
✓
* Paste the award to your blog
✓
* Link the person who nominated you for this award
✓
* Nominate as many other bloggers for this wonderful award as you like
✓
* Post links to their blogs
✓
So without further ado I would like to open the envelope and share my nominee's for this award …
All of these women have inspired me in one way or another :-)
Happy Creating and always remember to have fun!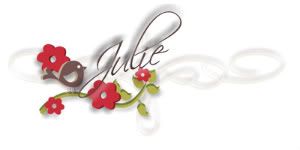 My tool box :-)
Contact me today to get yours -n- get a permanent $5 discount on ALL of my classes for the next 12 months (that is worth at least $60 off your classes!!! Wow! ).