I like them and can't wait to have my fab ladies come and join me for an evening of crafting tonight! Yeah!
Here is a quick group pic for you to see... Well, gotta go and get the snacks ready!
I'll post pictures of the 2 remaining ones later on this week... Hope to see you all at the next one on March 17th :-)
(There'll be cake cause someone is turning 40 on the 19th and she'll be spoiling you!!!)
Happy Creating and always remember to have fun!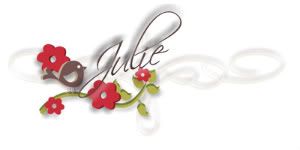 My tool box :-)
Contact me today to get yours -n- get a permanent $5 discount on ALL of my classes for the next 12 months (that is worth at least $60 off your classes!!! Wow! ).