Wanna come and play? Here are the cards that YOU will be making on the 17th at my Monthly Stamp-a-Stack...
Where: Well, Julie's Oasis of course (keep an open mind and bring your slippers, lol)
When: March 17th (Saturday @ 7pm till 9pm
How many cards: 10, envies included AND a little bit of products too :-)
RSVP before the 15th so that I prepare enough for everyone :-)
PS, valentine wording can be replaced with any of the sentiment from the "Occasions Alphabet" set :-) Just saying!
Happy Creating and always remember to have fun!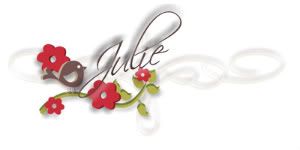 My tool box :-)
Contact me today to get yours -n- get a permanent $5 discount on ALL of my classes for the next 12 months (that is worth at least $60 off your classes!!! Wow! ).