Cute card... Who knew :-) When I first saw this set in the mini, I had no clue what to do or what could be done with it!!! This gal nailed it :-)...
Thank you to Dee Tollaksen, you got me inspired to play with this set :-)
Happy Creating and always remember to have fun!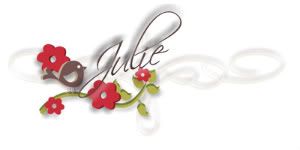 My tool box :-)
Contact me today to get yours -n- get a permanent $5 discount on ALL of my classes for the next 12 months (that is worth at least $60 off your classes!!! Wow! ).