***Static post, scroll down for newer stuff ;)***
Mark your Calendars :
Drop in between 1 pm and 3 pm on Saturday March 24th 2012 and bring your friends -
RSVP
would be appreciated for this event.
There will be 2 make and takes, there will be draws,
AMAZING DEALS
on top of Sale-a-Bration offers and as soon as you put in a $60 order (Before tax and shipping)
I WILL PAY FOR YOUR SHIPPING
!!! That is
10% savings
to you, (You can then order more goodies AND you get to keep the idea book and
catalogue for FREE
too...)
Here are sneak Peeks of the projects...
cased from Dawn Olchefske
Cased from Gayle Wheeler
That's not all... you get to browse through all the retired stamp sets, inks, designer paper, card stock packs, punches that I'm selling off: pick anything you want, place an order from the current Catties, for an equal or greater amount, and
take the retired stuff home, right then, FREE TO YOU
!!! But wait, that's not all...
Since I want to meet your friends too and I just love seeing people smile when they
get more free stuff
, book your own Private class and
pick another gift
out of my "Reserved for Hostess Basket" which will be handed to you the night of your PRIVATE CLASS.
What does Hosting a private class mean? Pick a date, invite a minimum of 5 friends, collect the money for the class and chose a theme :-) ... I will provide all the supplies, ideas and tools, and everyone will go home with awesome hand crafted projects. I can even send out the invitations for you as soon as you provide me with the list of addresses.
Easy
enough :-)
Last but not the least... If you decide to
sign up during Sale-a-Bration
for the low price of
$150 NO taxes and NO shipping
... As a new member of the "Kewl" Inkings team, you will
get a $20 gift from me
(up to a value of $20) from any of the current catalogue
on top
of all the goodies that Stampin'Up! has to offer!
***Make sure to take advantage of all these amazing deals on Saturday as most of these are only valid through me. Hope you can all make it... See you on Saturday the 24th!***
Happy Creating and always remember to have fun!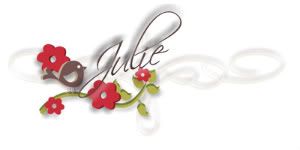 My tool box :-)
Contact me today to get yours -n- get a permanent $5 discount on ALL of my classes for the next 12 months (that is worth at least $60 off your classes!!! Wow! ).