Yesterday I went to a card class that my friend Chrityne Richardson held and it was awesome to sit on the other side of the class (customer side that is) :-) To have everything cut, and ready to stamp, was awesome!
Thsi is one of the cards that she had us make... she did tell use who she got the idea from, but my mind is a blur and can't remember the name, lol! Anywho, hope you like it and see you again tomorrow for more crafting ideas!!!
Happy Creating and always remember to have fun!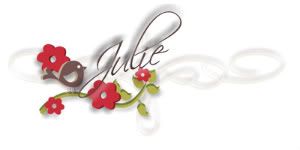 My tool box :-)
Contact me today to get yours -n- get a permanent $5 discount on ALL of my classes for the next 12 months (that is worth at least $60 off your classes!!! Wow! ).