Do you like this ribbon?... So new and so pretty!!!
I cased this card from one that was on display at Leadership. I do apologize, I didn't flip it over to take a picture of the name of the 'creator'.
This is MY WAY!!! I love going overboard and this card would be a good example. There is only one "hick" though... you can't whip up 10 of these in 2 hours or less... So, here is my suggestion.
3 WOW cards
(envies and embellishments, and dimensionals are included of course), one Friday evening,
$15 or $5 with a minimum $20 order
. Starts at 7 pm sharp and done around or after 9pm (you decide when you wanna go home, lol!). Remember to bring you basic tool kit (paper snips, favorite adhesive and bone folder).
WOW classes will be starting May 11th
(just in time for mother's day!) and then every Third Friday of the month. RSVP and payment for this May class is
required
by the 1st.
Cancellation Policy: If you cancel after the RSVP date for any event, the class/club will then become a class "ToGo" for you. Thanks for your understanding.
Don't miss out on this new class ! Space is limited to the first 6 people!
Who will be my first Sign up for this class?... there is a surprise in it for you :-)
If you decide to order that night, the $10 refund on the class fee will be taken off your order total.
See you soon!
Happy Creating and always remember to have fun!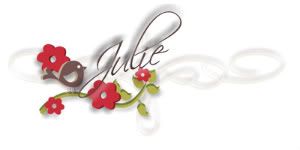 My tool box :-)
Contact me today to get yours -n- get a permanent $5 discount on ALL of my classes for the next 12 months (that is worth at least $60 off your classes!!! Wow! ).