Happy Monday y'all and Happy Birthday to ME!!! Yeah, finally I should act like an adult now ;)
the big 4-0, lol!!! Truth be told... I don't feel it :-)
I wish I could share a picture of the cake/dessert (that is no more... it was so yummy)...
So cause it's my day and I am celebrating my way, I am going to be sharing something different. Yup! No crafty project today but a few pictures of my little monkey :-) (I'll create something neat at one point with these new pictures).
All I can say is..."Finally, I think we found it!!!" An activity where there is no more melt downs...
Till tomorrow! Happy Creating and always remember to have fun!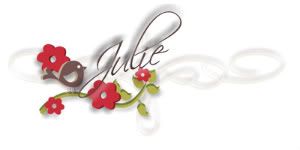 My tool box :-)
Contact me today to get yours -n- get a permanent $5 discount on ALL of my classes for the next 12 months (that is worth at least $60 off your classes!!! Wow! ).