Not kidding, here is one of the cards that we will be making on the 21st (Monthly Stamp-a-Stack!)
Cute right! (and easy too)... cute swap from Leadership! ... and probably an organized one too... name must have fallen out :-(
"If it is you or you know who made it... email me so that I can give credit back where it is due! thank you!"
Ok... Now remember to lmk if you can make it:-) and I'll share another card this afternoon too!
Have a great Sunday! and try to be good, lol!
Happy Creating and always remember to have fun!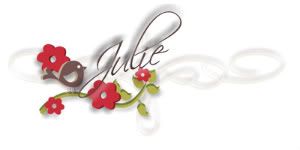 My tool box :-)
Contact me today to get yours -n- get a permanent $5 discount on ALL of my classes for the next 12 months (that is worth at least $60 off your classes!!! Wow! ).