Yup... the red dots are the retiring sets from yesterday's list. Scary isn't it?
Well, no worries... I'll find a way to find them new homes ;-) Okay, now a contest?
Sign up to be part of my birthday Club (via email)
Leave me a comment letting me know how many sets I will be adding to my retiring sets table on June 1st (red dots in the left section)
Once you complete both steps, I'll enter you in a draw to win one "Kindness Matters", wood mount current stamp set.
Want an additional entry, come see me, Fill out the door prize coupon on May 5th,
at the Spring Craft and Bake Sale 10am - 3pm. at the Guelph Legion 57 Watson Pkwy S. Free admission and parking. Lunch available.
I will do the draw on May 31st :-)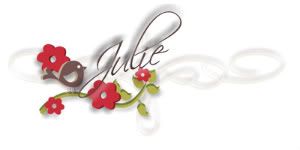 My tool box :-)
Contact me today to get yours -n- get a permanent $5 discount on ALL of my classes for the next 12 months (that is worth at least $60 off your classes!!! Wow! ).