Baroque Motif... Yes, you've guessed it. The big white swirl embossed with White embossing powder as my background image will no longer be available from the catalogue after May 31st. So if you like what you see, order it while you still can!
Now, this card was a case from
Cindy
. Same colour combo )or very close. No SAB ribbon or button brad but I did use our dazzling detail to help with the 'heart' of the flower :-)
This was my swap out card at Diva Day.
I still have a lot on the go (outside my crafty life) but will do my best to have something to share with you every day this week to make up for my absence this month!
Come back soon! and remember to look at the retiring list! Once they are gone, well... they are gone!
Happy Creating and always remember to have fun!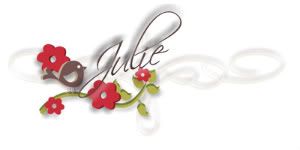 My tool box :-)
Contact me today to get yours -n- get a permanent $5 discount on ALL of my classes for the next 12 months (that is worth at least $60 off your classes!!! Wow! ).