Saying goodbye is never easy....it's time for me to say goodbye to some of my favorite stamp sets - some have been with me a long time...I'm gonna miss em!!!
CLICK HERE TO DOWNLOAD THE RETIRING LIST
Details
Hundreds of stamps and accessories from the 2011-2012 catalogs are retiring, and this is your chance to get them before they're gone. Many products (accessories) are only available while supplies last, so be sure to get your orders in early!
When you view the retiring stamps list, you may notice it's longer than in years past. During this transition to the new annual catalog, there are a higher number of stamps being refreshed and replaced than usual. While many stamps are going away, most are being replaced so that the breadth of our stamp lines is every bit as broad as ever!
The Definitely Decorative Line is also retiring and that list will be available April 25th
The Retiring Accessories list will be coming out April 25th too!
Things to Remember:
Orders can be placed via me or online order.
Retiring accessories are only available while supplies last.

The accessories list will be updated each business day by 4:00 PM (MT) with availability information.
Because these items can go quickly, you may not receive all the items they ordered.
Where possible, please list a substitute item in case the original item is no longer available when you place their order.
You can
order through me
or you can...
Click here to
place your online order
:
Thanks for stopping by...
Happy Creating and always remember to have fun!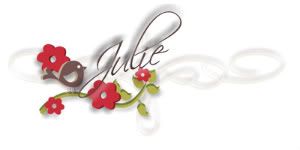 My tool box :-)
Contact me today to get yours -n- get a permanent $5 discount on ALL of my classes for the next 12 months (that is worth at least $60 off your classes!!! Wow! ).