Hello there... well, this week end was productive. I finally put together my Man Packs for the Legion Craft show on May 5th (just in time for Mother's day)... Woohoo! I have a good feeling about this one! It is just around the corner so I am hoping to meet new friends, lol! and get some of those cards movin'...
This is one of the card's included in the pack. I still have to make the 'Love notes' and then add a Cheat Sheet with the important dates, lol! Every little bit helps ;)
Each "Man Pack" will include a Birthday Card, Valentine, Mother's day and Anniversary card plus 2 love notes. If I have time, I'll even start a "feminine version" of this pack...
Once all assembled, I'll let you see what they look like! till then, Happy Creating and always remember to have fun!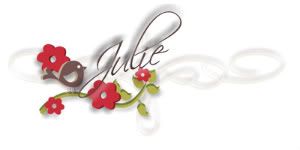 My tool box :-)
Contact me today to get yours -n- get a permanent $5 discount on ALL of my classes for the next 12 months (that is worth at least $60 off your classes!!! Wow! ).