It's in the Mail Club: ... NEW... NEW... NEW...Want something more FUN to look forward to each month? Join this class, and make checking the mail exciting with 2 handmade cards and a brand new clear mount stamp set each month! As a club member, stamp sets are customizable each month (you are given a choice to keep the monthly stamp set or replace it with your choice of an equal or lesser value clear set), and you will receive 24 cards over your 12 month club!
Each month for 12 months you receive a collection of 2 of my hand stamped cards using the stamp set of the month. If you would like to substitute out a stamp set in any given month, just email me by the 5th of the month. Cards and instructions will not be substituted.
You will get 2 handmade cards from me each month using your new stamp set valued between $17.95-24.95 (substitutable)
Pick one free 'hostess set' of any value - email this choice to me at the beginning of your year and sometime during the club you will receive it as a surprise in one with your order!
When you are a 'club member' I pay your shipping! (single-month purchases must pay 10% shipping on the $40)
How to start up, Provide me with either a visa/mc number or 12 post-dated cheques for $40 each. I also do Paypal.
That's it! You will receive your goodies before the end of each month so start checkin' that mailbox! RSVP before the 5th of the month.
Happy Creating and always remember to have fun!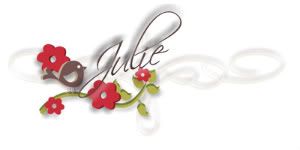 My tool box :-)
Contact me today to get yours -n- get a permanent $5 discount on ALL of my classes for the next 12 months (that is worth at least $60 off your classes!!! Wow! ).