Happy Tuesday... wow I don't know what the weather looks like where you are but we had snow yesterday... Yuk!!!! So to try to help us forget what outside looks like, think flowers :-)
This card was given to me at Leadership by Ronda:-) I like it so much that I will use it in my Stamp-a-Stack on May 26th :-) Hope you can make it!
Sad though... this set is another one that will be retiring... Get it now before it is gone... For-ever... And, remember to send me your email so that I can send you the reminders, lol!!!
Happy Creating and always remember to have fun!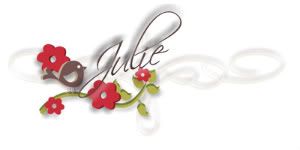 My tool box :-)
Contact me today to get yours -n- get a permanent $5 discount on ALL of my classes for the next 12 months (that is worth at least $60 off your classes!!! Wow! ).