Cause in my language, it stands for Big Shot...
Wanna see what it can do?
Well a lot, but the easiest way to embellish regular, boring cs (that one stands for Card stock) is to use an embossing folder and give it texture :-)
Step one : pick your folder
Step two: after the spin, open
Step three: Use it
Happy Creating and always remember to have fun!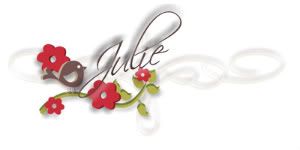 My tool box :-)
Contact me today to get yours -n- get a permanent $5 discount on ALL of my classes for the next 12 months (that is worth at least $60 off your classes!!! Wow! ).