I am so excited about this event. The will be making their own cards to sell and have already purchased the personalized stamp of their choice. The goal tonight is to get them as many 'freebies' as possible in order to get them to get their own supplies!
So tonight, we are making 4 cards each; 2 birthdays, one anniversary and one thank you. Each participant will also have to option of putting in an order and having the 'registration fee' applied towards their purchase.
There will be a door prize, demonstrations and hopefully lots of people as excited as I am :)
I'll keep you posted!
In the mean time, here are 2 of the cards that are 'on the menu'...
Happy Creating and always remember to have fun!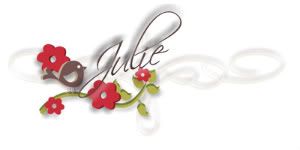 My tool box :-)
Contact me today to get yours -n- get a permanent $5 discount on ALL of my classes for the next 12 months (that is worth at least $60 off your classes!!! Wow! ).