Top advertisement, lol till June 2nd, 2012. Scroll down for newer stuff!!!
***If you are on my VIP guest list, the doors will open at noon, just for you and your friends*** (Ask me how you can get on that list for next year's sale)
Come get your NEW CATTY FOR FREE!!! It's that time of year again, time to say goodbye to all of my Stampin' Up!'s retired stamps, tools and accessories and get yourself a great deal!
I have over 150 stamp sets and wheels, Big Shot dies, punches and more that are looking for a new home!
RSVP Is required by May 31 for this event

Drop in between 1 pm and 3 pm on Saturday June 2, 2012 and bring your friends.
You can stamp a free card, get a chance to play with My Digital Studio (MDS), see how easy it is to use the Big Shot, enter my draw for a bag of Stampin' Up! products.
RSVP- 1 ticket
Place an order of $75 or higher- 5 tickets and then 2 per each $25 increment
Bring a friend who has not attended any of my events- 5 tickets per friend
First time attendee to one of my events- 5 tickets
Former workshop hostess (June 2012- May 2013)- 10 tickets
Book a stamping party or private class at your home or mine(August - October)- 10 tickets
Purchase the demonstrator starter kit- 25 tickets
That's not all... you get to browse through all the retired stamp sets, inks, designer paper, card stock packs, punches that I'm selling off: pick anything you want, place an order from the current Catty for an equal or greater amount, and take the retired stuff home for free!
If you also decide to sign up, as a new recruit, you will get a gift from me up to a value of $20 from the current catalogue on top of all the goodies that Stampin'Up! has to offer! But that's not all...
Bring a friend and I'll pay for your shipping!!! that's 10% off for you! How "kewl" is that!!! ...
See you on Saturday the 2nd :-)! ***
45 Creekside Dr, Guelph
Happy Creating and always remember to have fun!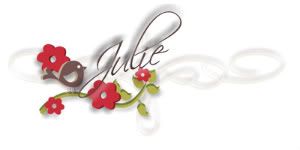 My tool box :-)
Contact me today to get yours -n- get a permanent $5 discount on ALL of my classes for the next 12 months (that is worth at least $60 off your classes!!! Wow! ).