The new standard Starter Kit is here! Now, when you
join my team
, as a new Stampin' Up! demonstrator, you can create a customized Starter Kit for just $125. This is just one of the ways Stampin' Up! is demonstrating the My Way philosophy of doing business-by making the Starter Kit completely customizable.
With the new, flexible Starter Kit, this will help you customize your creativity-your way. Each kit contains a business supplies pack (valued at $70)-things that every demonstrator needs to start their business. After that, the choice is yours to put together a kit with any of our high-quality products.
You can choose $155 worth of any traditional or digital supplies to create a kit valued at over $225 that still ships for free!
Now opportunity comes at a lower price, and with complete customization, and joining the Stampin' Up! opportunity has never been easier. By reducing the concern about the cost of getting started, this will help you as a new recruit to focus on what matters most, starting your business-your way.
This offer is here to stay, and there has never been a better tool to help you share the Stampin' Up! opportunity!What are you waiting for? :-)
Happy Creating and always remember to have fun!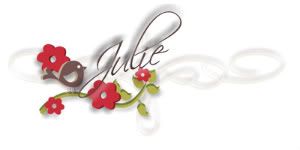 My tool box :-)
Contact me today to get yours -n- get a permanent $5 discount on ALL of my classes for the next 12 months (that is worth at least $60 off your classes!!! Wow! ).