So, since the next class will be just before Father's day, didn't want to risk it... we also made one for the occasion...
June one
:-)... One of them as a Fabric Flower on it... Ooooh, pretty!!!
Happy Creating and always remember to have fun!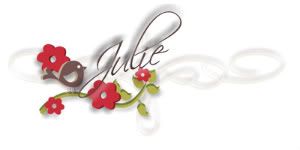 My tool box :-)
Contact me today to get yours -n- get a permanent $5 discount on ALL of my classes for the next 12 months (that is worth at least $60 off your classes!!! Wow! ).