I guess that is probably why I feel I need to be in bed at 7, lol!!!
Saturday was a fun day. I was at the Guelph Legion Craft show and spent the day in good company!
I want to thank all of you that took the time to come and pay us a visit :-) And thank you for helping me make room in my "Stampin'Oasis" to create something new!
Here is one of the items that I had for sale! Perfect gift for Mother's day!
I had it wrapped in a clear cello bag with a little bit of ribbon that held my business card :-)
I'll share pics of part of the tables over the next days... Until then,
Happy Creating and always remember to have fun!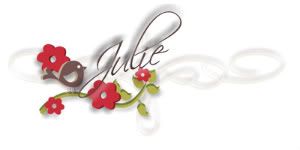 My tool box :-)
Contact me today to get yours -n- get a permanent $5 discount on ALL of my classes for the next 12 months (that is worth at least $60 off your classes!!! Wow! ).