So, you probably have noticed that I haven't been posting a lot of new projects lately. The reasno is very simple... I am in over my head getting ready for a craft show this week end :-) So gathering all those little projects that were half done and finishing them up, has been taking a bit of time :-)
So today, a picture.... of something different.
My monkey did his First Communion last Sunday... And I was also able to get an updated picture of the 2 of us !
that's it, lol!!!
I'll be back soon with "craft related posts" ;-)
Happy Creating and always remember to have fun!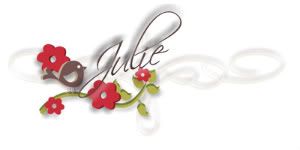 My tool box :-)
Contact me today to get yours -n- get a permanent $5 discount on ALL of my classes for the next 12 months (that is worth at least $60 off your classes!!! Wow! ).