I haven't decided on Allergies or Cold... One thing is for sure, as soon as I look down, my eyes get watery, my throat itches and the sneezing begins, lol!!!
Using the computer, I was able to position it so that I don't have to look down:-)
One quick card using the Soft Blooms, Smooch DSP and Perfectly Penned Brush set downloads... aren't the blooms gorgeous?
Happy Creating and always remember to have fun!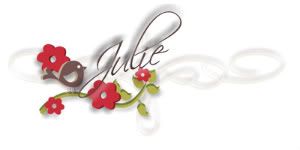 My tool box :-)
Contact me today to get yours -n- get a permanent $5 discount on ALL of my classes for the next 12 months (that is worth at least $60 off your classes!!! Wow! ).