Yesterday was my first time teaching a "WOW Card class" and oh, what a fun evening that was!!! We actually made good time, lol!!! I had planned for 3 cards in 2 hours and we only went over by 15 minutes :-) So "Kewl"!!!
This is the first card we did. We tweaked the wording to "Happy Mother's day".
I had done all the cutting and stitching ahead of time for them. I demonstrated how it was done and then walked them through the steps as a quick demo... then they play :-)
Glitter, glue, sponging, stamping and all the rest, including using the big shot for embossing!!! was done by the girls... And you do know what? The big shot DID NOT hurt anyone, lol!!! It's big, black, looks scary but it's such a breeze to use, one of the gals said that she 'needs one'... I know exactly how she feels ;)
WOW Class
? To reserve your spot I need to have you payment in hand and there is only 6 spots open for this type of event :-) If you place a minimum $20 order that night, the class only costs you $5.
Happy Creating and always remember to have fun!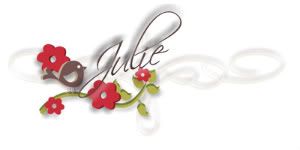 My tool box :-)
Contact me today to get yours -n- get a permanent $5 discount on ALL of my classes for the next 12 months (that is worth at least $60 off your classes!!! Wow! ).