Quick post again today. This one was the second card of the May WOW Class.
Using Markers on stamps, Stamp-a-Majig, sponging of course, sticky strip and that lovely crochet trim ribbon :-)
Hope you like it!
This last picture is from the inside
Come back tomorrow to see the 3rd one :)
Remember to
sign up early
for next months class... Only 6 spots open!!!
Happy Creating and always remember to have fun!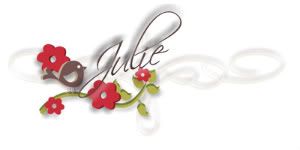 My tool box :-)
Contact me today to get yours -n- get a permanent $5 discount on ALL of my classes for the next 12 months (that is worth at least $60 off your classes!!! Wow! ).