Well, my monkey is 8... Yup!
And I haven't made him a card... bad mommy :-(
With all the preparation for today's bogo sale, I was sure to be able to get to it earlier this week but it just didn't happen... Oh well!!!
So, this one is young, colourful and has all of his favorite colours! Matches the cake, lol! No one has to tell him that it was NOT a mommy's original ;)
Hope to see you all this afternoon!!! Remember, 1 till 3 unless you were on my VIP list then see you at noon!!!
Happy Creating and always remember to have fun!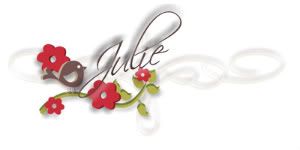 My tool box :-)
Contact me today to get yours -n- get a permanent $5 discount on ALL of my classes for the next 12 months (that is worth at least $60 off your classes!!! Wow! ).