Hello ladies and Happy Friday!!!
Before I continue with today's project... I still have room for one more tonight at the WOW Class... 3 Gorgeous cards and one of them is for Father's Day... Join me!:-)
...This week, the gals designed with Fathers in mind :-) Since I couldn't find a new picture for the project, I thought... A card for Father's day will do!!! This one is a recycled one. It is a case from Renee VanStralen from a while back. She did the paper version and I give you the digi one :-)
So now... remember the routine :-)
Have fun!
1.
Jeanna Bohanon
2.
Rochelle Gould
3.
Mandy Grant
4.
Julie Leblanc...(Here you are)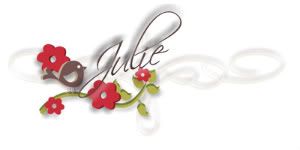 My tool box :-)
Contact me today to get yours -n- get a permanent $5 discount on ALL of my classes for the next 12 months (that is worth at least $60 off your classes!!! Wow! ).