Well, I was busy with the open house, then meetings, then swim classes, then appointments, then delivering orders, finally deciding on the Stamp set of the month for My "It's in the mail" Club and so on :-)
And since the weather was comfy enough, I have been walking A LOT!!! Feels great but when I get home, a quick shower and a good night sleep is what I am looking forward to.
I have not been in my craft area once this past week...
All projects and supplies are still out on my table, lol!!!
Okay, so now that I have a plan :-) This month's set is "French Foliage"...
So, you have until the 5th of the month to lmk if you want another set (equal value or less, clear mount only) cause I you don't speak up, this is what I'll be ordering for you and mailing out to you before the end of the month... Ok, since it is past the 5th and it is a new catalogue... I'll extend the deadline till the15th...Remember, the set comes with 2 of my cards and instructions on how to make them using this set :-)
I still have room for you to join!!! Read all about it
HERE
...
Happy Creating and always remember to have fun!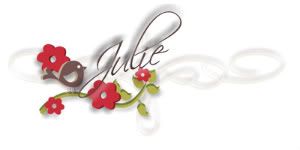 My tool box :-)
Contact me today to get yours -n- get a permanent $5 discount on ALL of my classes for the next 12 months (that is worth at least $60 off your classes!!! Wow! ).