Happy Fathers' day to all man that are seeing this and happy Sunday to all the non-male gender peeps reading this today, lol!!!
So, hubby is doing whatever he wants as it is his day and now that groceries are done and put away... I get to play catch up :-)
This month's set was French Foliage. I will be posting the July one before the deadline, lol!!!
Ok, now on to the 'explanation'... those of you that did say "yes" and are members of the club (12 months = 12 sets and more), you pay $40 per month, you get 1 clear mount stamp set, 2 of my cards PLUS instructions on how to make those 2 cards mailed to your home address (Canada only)... Want to join?
Email me today
and I'll add you to the group!Happy Creating and always remember to have fun!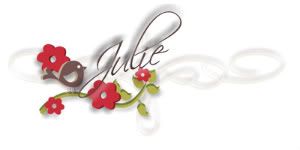 My tool box :-)
Contact me today to get yours -n- get a permanent $5 discount on ALL of my classes for the next 12 months (that is worth at least $60 off your classes!!! Wow! ).