Thank you to all of you that took the time to come and spend a little bit of time with me... Hope you'll enjoy your purchases!!!
Because of you, I now have room to replenish my stamp sets with ones from the new catalogue (shhhh, that's my story and I'm stickin' to it, lol!)
Remember my new
"It's in the Mail club"
... that is also a very affordable way to get your supplies of cards AND stamps up.
Ok so people that came were able to play a bit with the "Betsy's Blossoms" stamp set out of the new catalogue as well as try and use the new ink pads :-) Feedback... they loved them!!! Amazing and the coverage is so much more even and crisp!!!... The make and take consisted of 2 cards.
The first one (
copy of this one
) also used the Floral District DSP, Perfectly Penned Stamp set, Rich Razzleberry, Baha Breeze and Gumball Green Inks, adhesive and dimensionals.
This one (
inspired by this one
) used the Primrose Petals, Midnight Muse ,So Saffron and Wild Wasabi Inks, the Decorative Label and Scallop Oval punches, Perfectly Penned and Four Frames stamp sets, adhesive and Dimensionals.
So, now that the sale is "over"... well the bogo part that is! I still have tons of retired stuff to sale... I might (99% sure) do the same type of sale whenever a new catty (regular or seasonal) comes out!!! So keep watching and email me to get my newsletter (usually comes out once a month) to ensure that you don't miss the next one!!!
Happy Creating and always remember to have fun!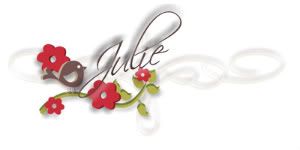 My tool box :-)
Contact me today to get yours -n- get a permanent $5 discount on ALL of my classes for the next 12 months (that is worth at least $60 off your classes!!! Wow! ).