MDS hop... And we are using punches ;)
This week, we will be using punches... that one is fun because I usually do without having to think about it!!!So this is an old project but every layer is a punch filled with different DSP and a collage done with Punch hearts too :-) Just make sure to reshape to your desires before filling them with pictures, DSP or what ever you feel like!
So now... remember the routine :-)
Have fun!
1.
Jeanna Bohanon
2.
Rochelle Gould
3.
Mandy Grant
4.
Julie Leblanc...(Here you are)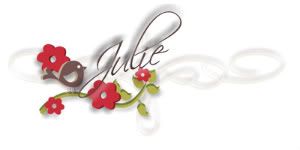 My tool box :-)
Contact me today to get yours -n- get a permanent $5 discount on ALL of my classes for the next 12 months (that is worth at least $60 off your classes!!! Wow! ).