Spend $60 in July and get this exclusive set for $5 AND come to the "Smile Class" FOR FREE on August 1st (Wednesday evening @ 7pm) and you'll be able to go home with the 2 projects from the flyer... made by YOU!!!
Are you smiling now?
Happy Creating and always remember to have fun!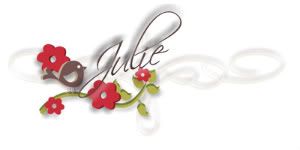 My tool box :-)
Contact me today to get yours -n- get a permanent $5 discount on ALL of my classes for the next 12 months (that is worth at least $60 off your classes!!! Wow! ).