She made me like this set :-) thanks Amy!
Her's was in green and reds and it was super cute... Since I decided to use it in an organized swap... I embossed with the big shot, used the peppermint Embossing powder, bakers twine for the bow, permanently coloured the rhinestones and just changed the green to Island Indigo... Fun right?;)
All products used (other than paper / card stock) are new to the Holiday Catalogue... Would you like to make one? THere are enough techniques on this card that I will be offering it in a WOW class... Check out my
schedule and RSVP
today :-) Spaces are limited!
Happy Creating and always remember to have fun!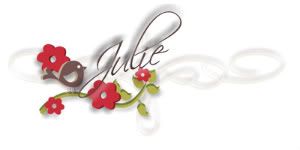 My tool box :-)
Contact me today to get yours -n- get a permanent $5 discount on ALL of my classes for the next 12 months (that is worth at least $60 off your classes!!! Wow! ).