I have to admit, I was hoping to have a bit more done by now but the drive back on Monday just hit me like a ton of bricks and I only want to sleep, lol!!!
I am looking forward to being back in my routine and be 'organized'...
See you soon!
Happy Creating and always remember to have fun!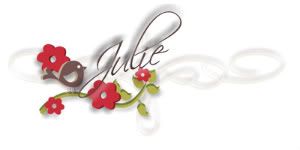 My tool box :-)
Contact me today to get yours -n- get a permanent $5 discount on ALL of my classes for the next 12 months (that is worth at least $60 off your classes!!! Wow! ).