Can you guys believe it? It's been happening for a year already! WOW!!! How time flies when you're having fun!
In this last year of blogging, I have made some pretty 'kewl' new friends. There are still a few in this group of awesome ladies that I have not met in person yet ;) but that will change one day... I can just feel it... lol!!!
Anywho, for the occasion, our logo bunny got a special outfit! How cute!
And since my hubby is only 47 years older than this hop (not until Tuesday, but that's close enough, ha!) I will use this card...
Now, let's all cross our fingers that I actually give it to him this time ... I am talking about the card ;)
I just can't get enough of this set... You should see all the stains on my wood blocks (and what my fingers look like after I play with it... I just Love Love Love Love it!)
Our team of Hoppers also has a CHALLENGE for YOU this week... Create a card celebrating something special (you could make us feel special and make it an Anniversary card for us - lol) and upload it to www.mydigitalstudio.net make sure that you TAG your card with "MDS Blog Hop Challenge card".
Ok, enough chatting now, remember to visit EVERYONE listed below... I heard that some of them might have surprise for you ;)) Have fun!
1.
Jeanna Bohanon
2.
Rochelle Gould
3.
Mandy Grant
4.
Julie Leblanc...(Here you are)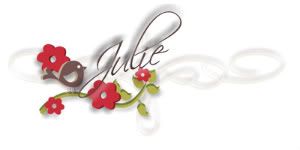 My tool box :-)
Contact me today to get yours -n- get a permanent $5 discount on ALL of my classes for the next 12 months (that is worth at least $60 off your classes!!! Wow! ).