Here is one of the cards that is part of the "Kewl" Stamp Camp here in Guelph on November 3rd. Each participant will receive a Stamp Set (Greetings of the Season from the Holiday Catalogue), instructions on how to make the cards, Baker's twine, Half a Simply Scrappin' Kit (Merry Moments from the Holiday Catalogue), Rhinestones, Dimensionals as well as card stock and envelopes.
A light lunch, snacks, coffee and tea (Tassimo), prizes, display, inks, wheels, and other goodies will be available to all throughout the day... Keep spreading the word, once we have 30 people signed up, I will be adding a BIG SHOT as one of the prize that day.
You already have other plans for that day??? But still want to do the projects, I have kits available (You can buy the kit with or without the stamp set). Note that kits will not include the wheel or inks... Only 'paper products and embellishments' as well as instructions will be included).
HERE IS THE LINK
TO RSVP
.
SHappy Creating and always remember to have fun!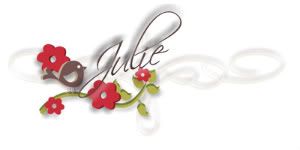 My tool box :-)
Contact me today to get yours -n- get a permanent $5 discount on ALL of my classes for the next 12 months (that is worth at least $60 off your classes!!! Wow! ).