I sure hope she has time to peek today :-) She loves halloween and I told her that I would give it a try too, lol!!! So this card was a case from one of hers...
I plan on making more and want to do a class sometime in early October... Will have more details (and samples) soon!
Remember, you still have until September 16th to get that Halloween Tray Project for FREE... Join my team today! and come to ALL my classes for free for one full month just for signing up, that's another value of $55 only valid through me, on top of what you get from Stampin'Up!...
Happy Creating and always remember to have fun!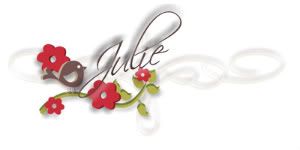 My tool box :-)
Contact me today to get yours -n- get a permanent $5 discount on ALL of my classes for the next 12 months (that is worth at least $60 off your classes!!! Wow! ).