I know that a lot of you out there want it all but let's face it, it's not easy... Apparently, money doesn't grow on trees ;)
During September, Stampin'Up! has a promotion that goes like this; when you spend $50 before taxes and shipping, you can pick one spool of ribbon (from the new in colours collection) for FREE!!! but what if you don't want an entire spool in just one colour.... I can get it organized for you in a way that you'll get 2 yards in all 5 colours...
Interested? And if you are not going to spend $50, I can help still help you get those ribbons... I'll mail it to you for $15 ;)
Hurry cause once September ends, I'll still share those ribbons but you won't be able to swap it ;)
Happy Creating and always remember to have fun!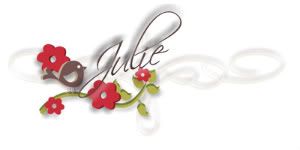 My tool box :-)
Contact me today to get yours -n- get a permanent $5 discount on ALL of my classes for the next 12 months (that is worth at least $60 off your classes!!! Wow! ).