Yeah me :-)
And since I have been feeling under the weather lately (can't sit up straight) I was able to keep crafting while lying however I could endure ;) What does that mean? Well, I am scared to stand up because I might fall flat on my face AND you guys will get to see lots of pages from my book...
Wish me luck! I might have an idea of the root cause of all my 'symptoms', just need a doctor to fix it ;)
Happy Creating and always remember to have fun!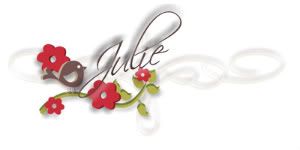 My tool box :-)
Contact me today to get yours -n- get a permanent $5 discount on ALL of my classes for the next 12 months (that is worth at least $60 off your classes!!! Wow! ).